Richard Davis Jr (Rick Davis)
Rick Davis has written 42 plays: six full lengths, 13 children's musicals, 23 one-acts.  All except his full length, The Morphology of the Human Foot, have been performed, some in NYC, some in LA, a few in Europe, and all in theatres across the country. Ten have been published and more than half have won awards. Most recently his full-length, Behold a Pale Ryder; a 10 minute piece, "Joseph Receives Unsettling News;" and his one-acts, "The Naked Man on the Couch," "The Audition," and "Lucille flirts With the Space-Time Continuum" were published. Also, "Joseph Receives Unsettling News" was produced in NYC as part of the 2017 Midtown International Theatre Festival, and another ten-minute piece,  "Driver's Side," was work-shopped and given a staged reading at the Association for Theatre in Higher Education (ATHE) Conference in Chicago the same year.  ATHE also produced another 10 minute piece –"Dancing with Johnny DeMarco" -- last summer (2019) at their conference in Tampa. His one-act with a rather inelegant title -- "Two Assholes on an Elephant" – just closed in the Black Box New Play Festival in NYC.  Another one-act, "Lucille Flirts With the Space-Time Continuum," ran all summer in Atlanta as part of the Theatre-To-Go Summer Loving Festival.  A short play, "Kismet for Marshmallows," was just accepted for production by Le Chat Noir.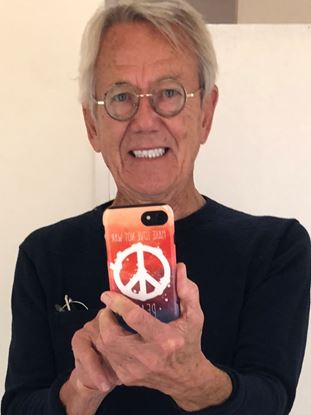 Comedy by Richard Davis Jr (Rick Davis)
30 pages
2 m, 2 w, 2 flexible parts
The overbearing Queen has already determined whom her precious sonny boy, Prince Handsome, will marry. So when a muddy and very dirty Princess Jasmine catches the Prince's eye unexpectedly, the Queen insists she pass the "pea under the mattress" test to prove she really is a princess. Only it's not one thin mattress we're talking about here, it's thirteen mattresses, four feather comforters, and eight queen-size pillows! And not only that, but Jasamine wears ear muffs, a night mask, and is very, very tired! Yet Jasmine passes the extremely unfair princess tes...
Classic by Richard Davis Jr (Rick Davis)
29 pages
3 m, 5 w
Two good but somewhat ditzy fairy sprites, Flora and Fauna, are having a delightful time at a gathering for the royals' new baby, Princess Aurora, when - you guessed it - the evil fairy Maleficent crashes the party! Irritated at not being invited, as well as for generally evil principles, Maleficent places a curse on the beautiful child: when Aurora turns 16, she will cut her finger on a spinning wheel and the whole kingdom will fall asleep, never to awaken. Later, Prince Charming breaks the curse by kissing the lovely Princess awake in spite of warnings from...